PvP (Player vs. Player) Combat System can be enabled by tapping the skull icon at the top right of your screen. You will know if you enabled it when the eyes of the skull will turn red. You must pay first the Pk'ing fee worth of (Your current level x 500).
Offender
Edit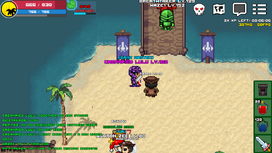 When you attacked an innocent ( IGNs on white color), your IGN will turn into purple; indicating that you are an offender that lasts for 15 minutes if out of combat. .
.
.
.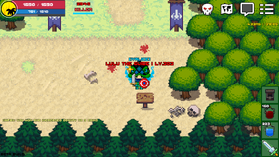 Killing an innocent will turn your IGN into Red color that indicates you are a killer that will last 30 mins if out of combat. .
.
.
.
.
Killer with Bounty
Edit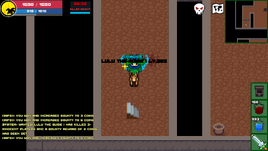 Killing 3 or more innocent players will turn your IGN into black color and you will get a killer bounty worth of (Pk'ing fee x 2). Killler buff will last 60 mins if out of combat. . .
.
.
.
Escaping the Killer Bounty
Edit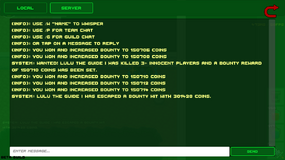 You could get the killer bounty worth of
( Your PK'ing Fee * 2 ) when you survived for 60 mins.
.
.
.
.
Attacking a killer when you are an innocent doesn't cost you anything. Edit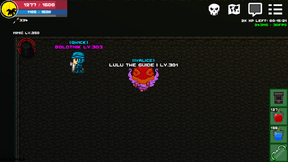 Innocents can attack offenders and killers for free. If an innocent killed 3 killers, he will gain a STR boost for 5 minutes.
Community content is available under
CC-BY-SA
unless otherwise noted.