Introduction
Edit
Paradise and Ruins is a free to play Massively Multiplayer Online Role Playing Game where you are sent to a distant solar system, Alpha Centauri, to find new habitable land for mankind back on Earth.
Upon reaching the proximity of a potential planet, you find yourself in some sort of black-hole storm. You lose control of your spacecraft in the storm and as you crash land on the planet, you damage all your vital equipment.
As you begin to set foot on this new unknown land, you hear noises you've never heard before around you. You're Injured but determined. You salvage any weapons and armour you can find and embark on a journey.
Your adventure begins.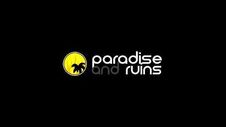 Game features include:
Explore your way through many monsters and players in an open world. Full PvP and PvE environments.
Become a Melee, projectile, mage/explosives or healer class by changing weapons.
Expanding array of weapons, armour and items. They come in Common, Rare and Legendary tiers.
Level up your character and customize character build with SABERS stats and weapons system.
Team up with your friends create a guild with in-game ranking system.
Defeat wild bosses and find rare and legendary items.
Level up pets to help you in your quests.
Find mountable pets that you can ride.
Trade items with other players.
Player driven XP event system that all players can participate in.
Community content is available under
CC-BY-SA
unless otherwise noted.